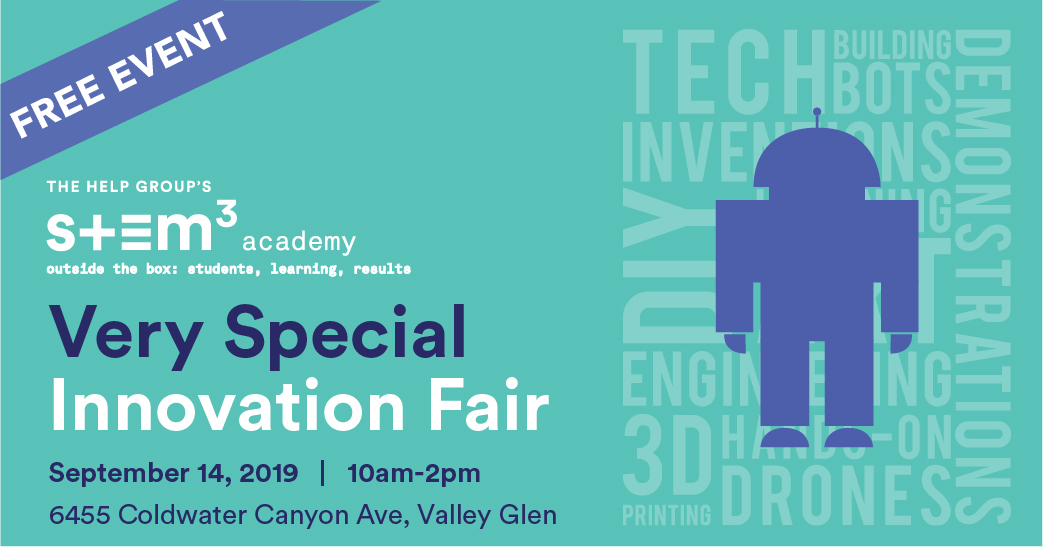 Very Special Innovation Fair 2019- Los Angeles
On Saturday, September 14, 2019, The Help Group and STEM3 Academy, the only K-12 school in the nation to provide a STEM curriculum to students with social and learning differences, held their fourth annual Very Special Innovation Fair. The free, family-friendly event was a showcase of discovery and imagination that was equal parts science fair, high-tech exhibition, art show, and community carnival. Over 800 people were in attendance!
Inspired by the maker movement, the Very Special Innovation Fair included activities and experiences for children of all ages and abilities. Attendees had hands-on experiences in a range of STEM-related fields, including rocketry, robotics, and virtual reality from some of the region's most innovative companies and organizations – Farmers Insurance, Microsoft, LA Zoo, Discovery Cube, Raytheon, ISS-Above, DroneBase, Teradyne, and many more!
You can check out a full list of the activities that took place here, and check out the photo gallery below!
Lastly, a huge thank you to our sponsors and partners, including Farmers Insurance, Northrop Grumman, Toms, and L.A. Parent.
To learn more about STEM3 Academy, visit our "about us" page here or schedule a school tour with Dr. Ellis Crasnow by contacting Tamika at [email protected] or 818.623.6386.